It's that time of the year again…
Make sure your HVAC System performs efficiently all year long with our professional HVAC Tune-Up.
Request Service
Service Agreements
Having your systems checked regularly keeps them running efficiently and this saves you money on your utility bill month after month.
Learn More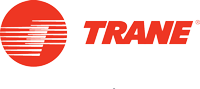 Street MD AC & Furnace Repair | Trusted HVAC Service
When you are looking out for a heating and cooling system, there is no better team than our professional staff. With prompt service that ensures your satisfaction as soon as possible or within 24 hours at most!
We're fast on our feet--we can have the job done in just one day if necessary, so don't worry about it cutting into those precious weekends with family and friends because we'll take care all by ourselves from start to finish: installation through maintenance plan completion without ever leaving home once.
The installation and repair of air conditioners is a complicated process. It's not uncommon for homeowners in our city to run into problems with their ACs, which can make them feel like they're constantly fighting an uphill battle against the hot summer months--and this becomes even more challenging when you need help from us! Regardless of your system needs cooling or heating repairs, though (or both!), rest assured that we'll be at hand every step along the way, so don't worry about getting stuck inside during such trying times any more than necessary.
When you need HVAC service, turn to our team. We are devoted to rendering high-quality and efficient resolutions that will leave your home or business comfortable no matter what challenges arise.
We offer many services, including repair of problems like broken compressors; replacement if they're more extensive than a simple fix can handle on its own - all while making payment easy for clients.
Rest assured that if you're looking for a trustworthy company, we'll be there! We offer transparent pricing models and solid guarantees. Moreover, our customer satisfaction is second to none, so your real problem—getting the system up in the running —will be solved with ease.
Need Your Air Conditioner or Furnace Fixed? Call Our HVAC Pros!
You rely on your air conditioner and the furnace for comfort in the summer heat or winter chill. To ensure these vital appliances work all year perfectly long, it is also essential to have reliable HVAC specialists by their side who know how to operate in different environments without fail-from one season to another! Not only can problems arise from a failing part; major system issues could compromise any level of operation, which includes restoring them quickly when needed with local contractors like ours right here within city limits as well beyond our immediate area where we offer speedy service at affordable prices while providing excellent customer care along every step until completion
Get Your Air Conditioning or Heating Repaired ASAP | Call Today!
We at our company are passionate about making you and your home comfortable. Whether the problem is big or small, we will do everything in our power to make sure that all of those worries melt away as soon as possible!
When you have a home comfort emergency, call our team of experienced professionals. We are proud to offer flawless HVAC services and will take care of all your needs with ease!