Fallston MD AC Installation | Trusted Cooling System Replacements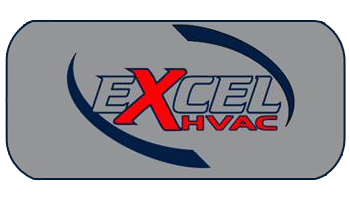 You probably know just how miserable summer can get without a proper AC system in place. Thus, you need to consider what to do in the event of it unexpectedly breaking. Having a company that makes sure your AC works as needed can be a great source of peace of mind.

Having to deal with an unreliable AC can be very troublesome, to the point of infuriation. Therefore, choosing your AC unit is very important to your future peace of mind. It is equally as important as knowing when it might be time to say goodbye to your old AC.

Here are some signs it is undoubtedly time to get rid of your old AC.
Your AC is over a decade old
You have to repair the old air conditioner constantly
You are experiencing hot and cold spots all over your home or business
Your electric bills are higher than normal
Your system utilizes R22 as a refrigerant (this class of AC is being phased out in favor of more efficient and eco-friendly alternatives)
Air Conditioner Installs and Replacements You Can Trust
It's always best to keep your air conditioning system up-to-date. If you find that two or three signs are present, then it's safe to say that getting a new cooling unit will probably be the best plan of action for fixing these issues. Fortunately, this isn't an issue when working with us because we make replacing old systems easy!
That's why we offer a choice of services to keep your system running smoothly. We can install and maintain it for you or show up at an affordable price with our skilled technicians who will work seamlessly in the background to avoid disruptions during use!
Still not convinced? Here are some extra rewards you'll reap once we put a new system in place:
1. You'll be saving money with our more efficient system. It won't have to work as hard, and it can keep your energy bills lower.
2. Modern cooling systems are a lot quieter than they used to be, and you'll enjoy the peace of mind that comes with them.
3. With cooler air and more efficient airflow, you'll sleep like a baby all night long.
The right air conditioning system can make all the difference in your home. Our expert team of pros will help choose one that's suited ideally for you and your needs, no matter what size space we're talking about!
Need Your Air Conditioning Installed or Replaced? Call Our Team!
Feeling frustrated with AC? Give us a call for a consultation on what to do. Whether you need installation, maintenance, or just regular emergency services, our team will have your home feeling like the castle it once was.

Your Air Conditioning Installed or Replaced? Call Our Team!