HVAC Repair Abingdon MD | Local Maintenance Service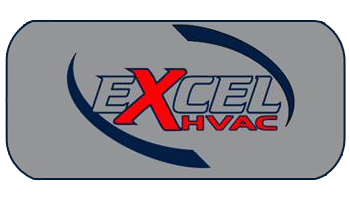 One of the primary things for any business is to make sure their employees and customers are as comfortable as possible. Suppose a retailer's cooling or heating isn't adequate. In that case, they will lose money by having people sit in uncomfortable conditions while eating dinner - not only does this affect morale and productivity levels among those who work there. Poor IAQ can lead others down an unhealthy path that leads them away from working because it makes going into work sick more likely than if you're well enough rested before starting your shift!
For years, our commercial HVAC contractors have been providing exceptional services to companies of all sizes. They know how essential it is for them to work quickly and efficiently so that they can get your business back up and running with minimal fuss on both sides! When you partner with us at Excel HVAC, we will take care of everything from diagnosis through installation and answer any questions or concerns along the way.
Your Trusted Commercial HVAC Installers Near You
A commercial HVAC system is a business investment. Though an upgrade can be costly due to the complexity of the operation, it would, in the long run, pay for itself. Regular maintenance is a necessity to guarantee the value you would be getting from your costly HVAC system.

The guiding philosophy behind our business model is customer satisfaction. As such, we have invested in reliable channels for customers to reach out to us and issue feedback. We have also invested in staff and vehicles to get to you and resolve your issues quickly.

Our skilled expertise allows us to issue recommendations on practices and technologies that could save you money. We also do thorough maintenance to spot and resolve issues that might end up being very costly when left to fester. Given that a commercial HVAC system is a business expense, we consider the cost to the client with all our recommendations.
Need Your Commercial HVAC System Fixed or Installed? Call Today!
When looking into getting an air conditioning system installed at businesses, there's plenty they need help installing, but what about when something goes wrong? If anything were to happen while working on these machines, then our fully-stocked fleet has state-of device equipment, so we're able to accommodate whatever situation may occur.
We also know when to repair your whole system or part of it, and we're upfront about that. We manage expectations well, honor all given warranties with quality service for your commercial HVAC systems - including updates if needed in future years!