Geothermal Heating Installation Street MD | Reliable Systems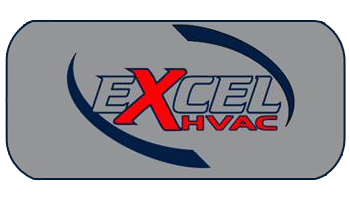 Our services are world-class when it comes to delivering geothermal energy for heating and regulating temperature in homes and businesses. We have made significant investments in tooling and equipping our technicians with the right skills to deliver work that meets international standards.

We take great pride in the work we do. We make sure we are always at the bleeding edge of geothermal technology, allowing us to be a regional leader in the industry. This is most exemplified by our ongoing training that applies to even our most seasoned technicians.

Our clients can have great peace of mind knowing they are getting the highest quality work while observing the highest levels of safety.
Geothermal Heating System Installation Experts Near You
Geothermal heating installation is such a particular field that getting experts to help deliver geothermal solutions can be difficult. In addition, most people do not even know what exactly they should be looking for.

Our technicians' expertise allows us to offer a wide variety of options to our clients. We can tailor our services directly to your needs, be they residential or commercial. We also provide services for projects of all sizes.

As such, you are advised to do proper research on the available contractors before settling on one.

As a guide to finding a good contractor, here are a few qualities to look out for:

● Certification: A good contractor should have relevant certificates from accredited institutions. You should also make sure the contractor can handle a project at your scale. Certificates and relevant insurances prove that they can install geothermal systems to the required standard. Regardless of experience, take a look at their certifications just to make sure.
● Experience: Find an established contractor with expertise in the area. They are going to be comfortable with your requirements and be readily available in case the boiler dies. A contractor is not only needed for the install, but also the entire duration of the boiler's life, so it's crucial to find a reliable contractor.
● Training: A contractor with a lot of experience and the relevant certification but who lacks the necessary training may not be able to guarantee the highest standards in their work. Training is an ongoing process that ensures the contractors are at the top of their game. Moreover, it makes sure the contractors are updated with the technology and policy changes over the years.
Need Your Geothermal HVAC System Installed? Call Today!
Our services include installation, repair, and maintenance. Geothermal installation and maintenance is a very particular service that most people have little insight into. As such, we have made efforts towards transparency, allowing the client to follow along as we progress with their work. In addition, our technicians are some of the most qualified, owing to their experience and ongoing training that is inclusive to even our most experienced technicians.

We keep up with the latest technology in the geothermal space to make sure we work with the best and most efficient geothermal technology. So give us a call to get your home or business connected to geothermal power.